Find out why people are calling your business
With Revenue Detective, you'll have access to valuable data about your phone calls – even how people found your business. Automatically matching your calls to each of your online and offline marketing channels will save thousands by understanding which marketing efforts are making your phone ring.
Drive pay-per-click with keyword-level call tracking
Get customer behavior insights beyond simple clicks with campaign and keyword-level call tracking. Revenue Detective's call tracking system can tell which keywords are driving calls to your business.
Use this data to drive your pay-per-click marketing efforts or further drive your online content strategy.
Use recording and transcription to elevate the sales process
Gain powerful insights into your sales process by recording and transcribing conversations. Revenue Detective allows managers to tag valuable sales calls, making it easy to provide feedback and coaching advice to sales staff.
Users have the ability to listen to, rate, tag, apply notes and report on this valuable data.
Texting right at your fingertips
Revenue Detective provides a text message inbox for managing your business text messages in one place without giving out your personal phone number.
We also allow you to respond to text messages by email for added convenience!
POWER YOUR MARKETING SPEND WITH CALL TRACKING

KEYWORD TRACKING
Get the advantage on competitors by attributing inbound calls back to specific keywords, pay-per-click ads, and web pages to specific marketing sources.

DYNAMIC NUMBER INSERTION
Automatically swap the phone number on your website with the right call tracking number based on how someone finds your business. It's simple with our rule system.

CLICK PATH DETAILS
With our enhanced click path feature, you can now understand the customer journey up to the point of the telephone call.
TEXT INBOX
Consolidate your text messages to a single inbox and make sure they are all handled properly without going directly to employees' personal phones.
CALL RECORDING
While the process of recording and listening to recorded incoming phone calls is not new, Revenue Detective's call tracking feature doesn't get any easier. In an instant, you are set up to record calls – improving your communication with clients and staff.
CALL TRANSCRIBE
No call tracking system would be complete without the ability to transcribe your calls. Save time by being able to quickly read through the content without having to listen to the entire message.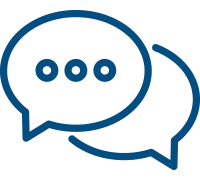 WHISPER MESSAGES
Let your staff know how to handle the incoming call with whisper messages. Before the call is connected, the system will whisper a message to your staff to let them know how the caller found you.
NOTIFICATIONS
Revenue Detective offers numerous options for notifications of calls via email and text. We can even text missed calls a message that you are sorry you missed their call and will return their call in just a moment!

INSTANT NUMBERS
No waiting for numbers to be ordered, with Revenue Detective, your phone numbers are available instantly for use.